For the time being, we receive a video/audio content request for free. If you're learning with Memrise or Anki and have something to turn into an audio/textbooks to learn offline, ask us via Twitter!
Introduction
Joytan (ジョイ単) is a free, small cross-platform desktop application that facilitates the process of making audio/textbook and helps people create their own original educational materials. It comes with some powerful features which are designed to be particularly useful for language-learners.
Features
MP3 audiobooks with your best-loved songs and sound effects
Lifelike speech using Amazon Polly (in 24 languages with 52 voices!)
100+ voices from Text-to-Speech alternatives (by AwesomeTTS)
High-quality HTML/PDF textbook, quiz, and visual aids
Saving data as CSV files, ready to export to Anki
Google Image downloader for tons of visual aids
Automatic lookup to various online dictionaries
Memrise downloader
Self-made editable pattern of audiobooks
Original design for textbooks with basic HTML
Data format editable on Google Sheets
Language translation powered by Google Translation
Simple and tiny GUI, just 3 main dialogs!
Screenshots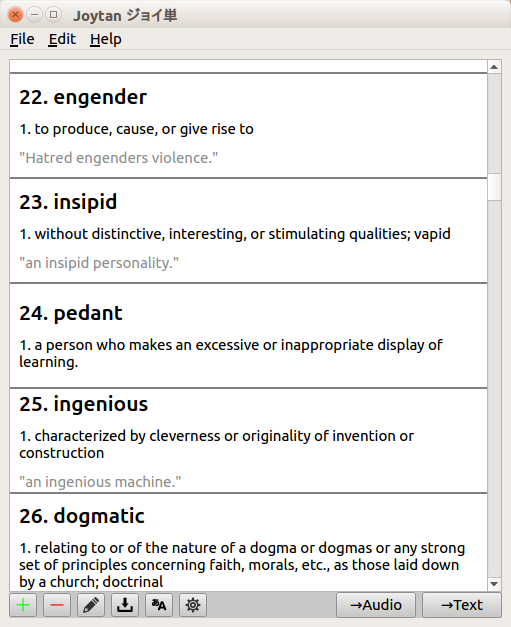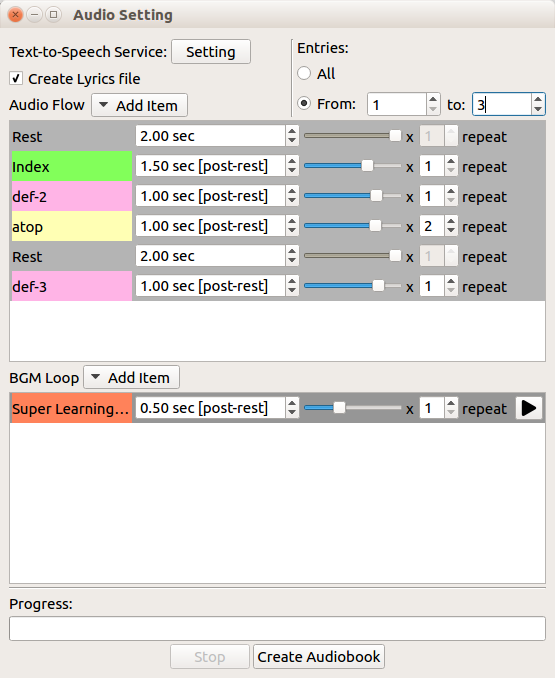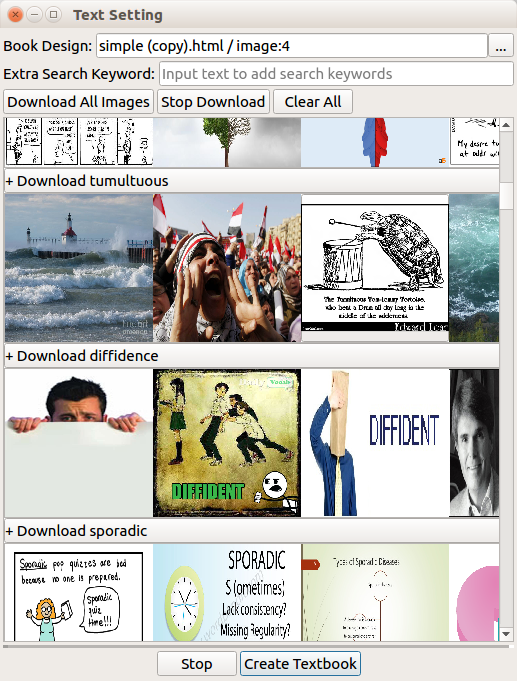 Test suite status
Joytan has unit tests to ensure code quality. Travis CI is used for continuous build and test integration.
Any Questions?